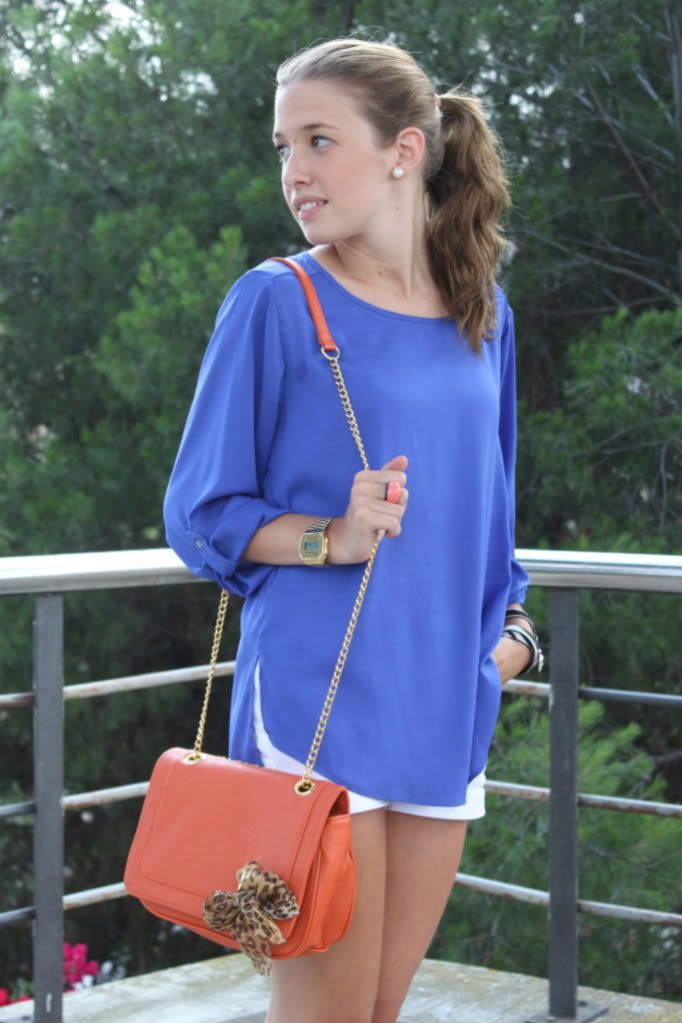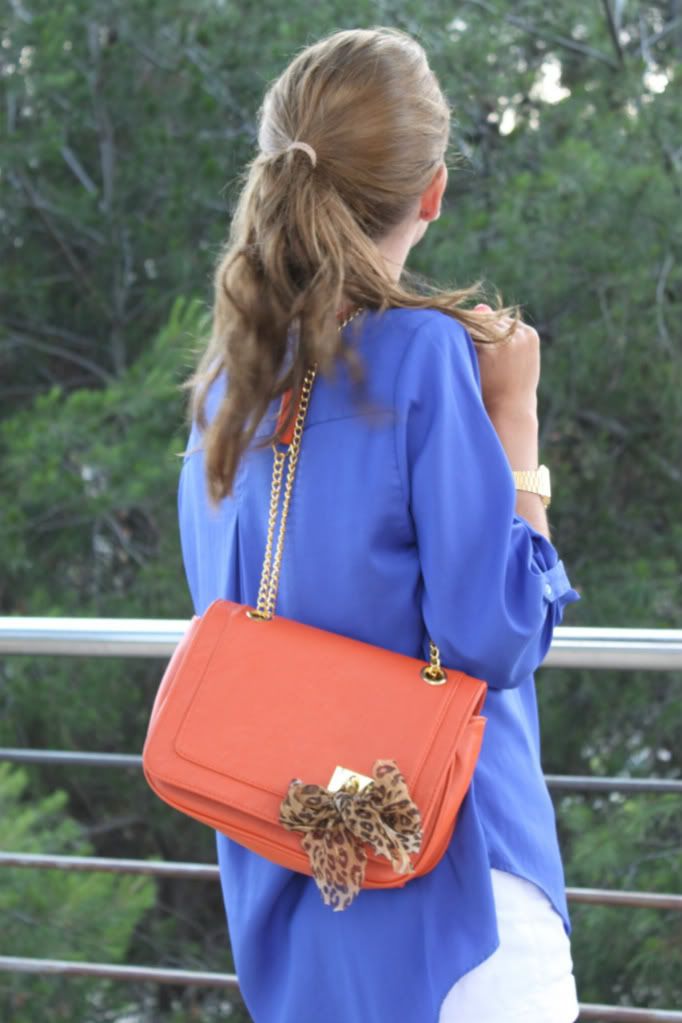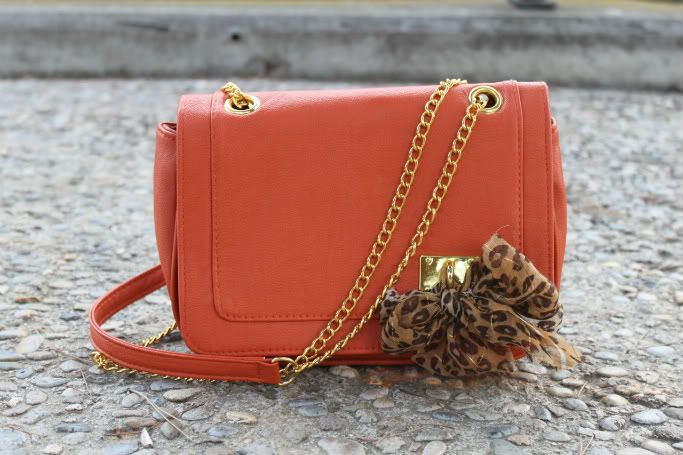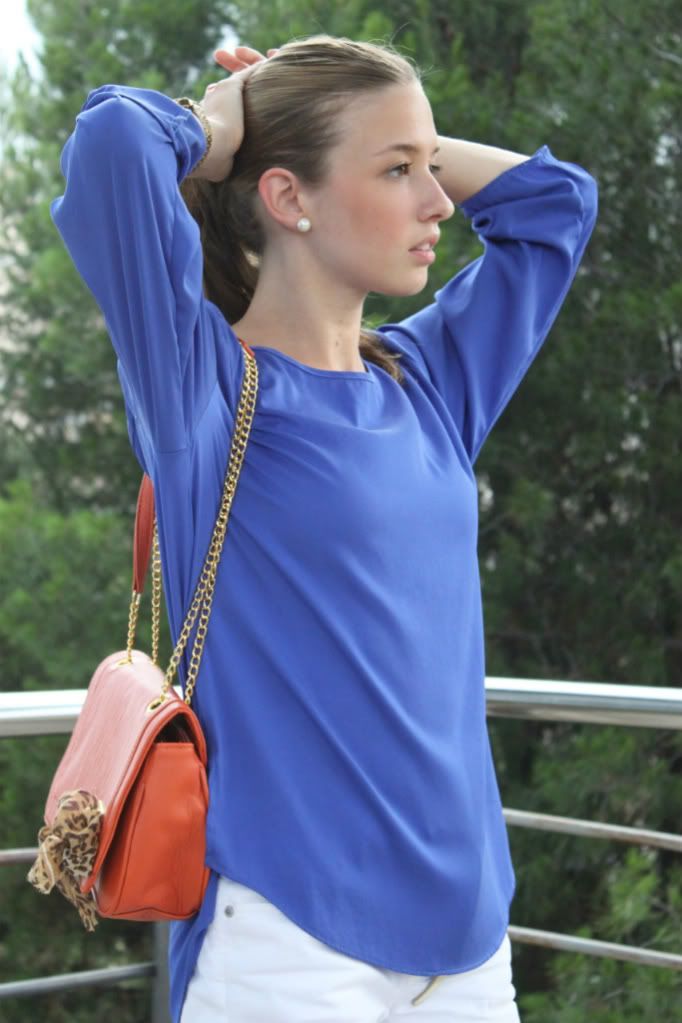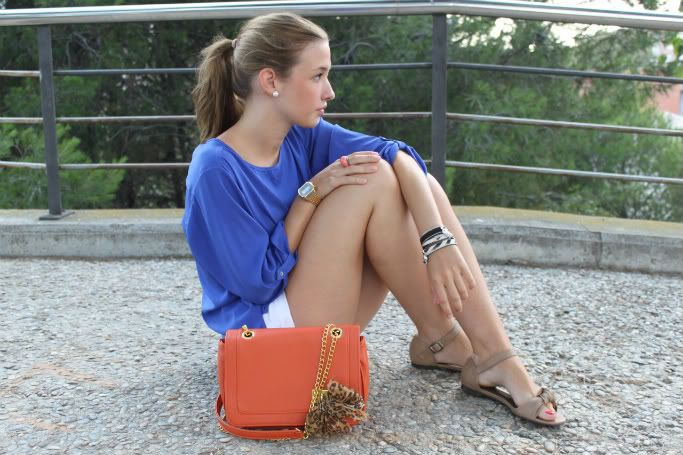 Chicas, qué tal la mezcla azul eléctrico naranja? hace días buscaba un bolso o clutch de este color, un must para la temporada que viene, y al final lo encontré donde menos me lo esperaba, para darle un toque diferente decidí quitar el pompón original del bolso y colocar este lazo con tela de leopardo! no me ha quedado demasiado mal no? :P


Un besito y gracias por los comentarios guapis!!

Girls, what do you think about the mix of electric blue and orange? some days ago I was searching for a bag or clutch of these shade and finally I found it, for making it a little bit different I changed the pompom it wore and I put a leopard ribbon instead! the result is not so bad huh? :P

One kiss and thank's for the comments!!
Zapatos/shoes: ForeverXXI