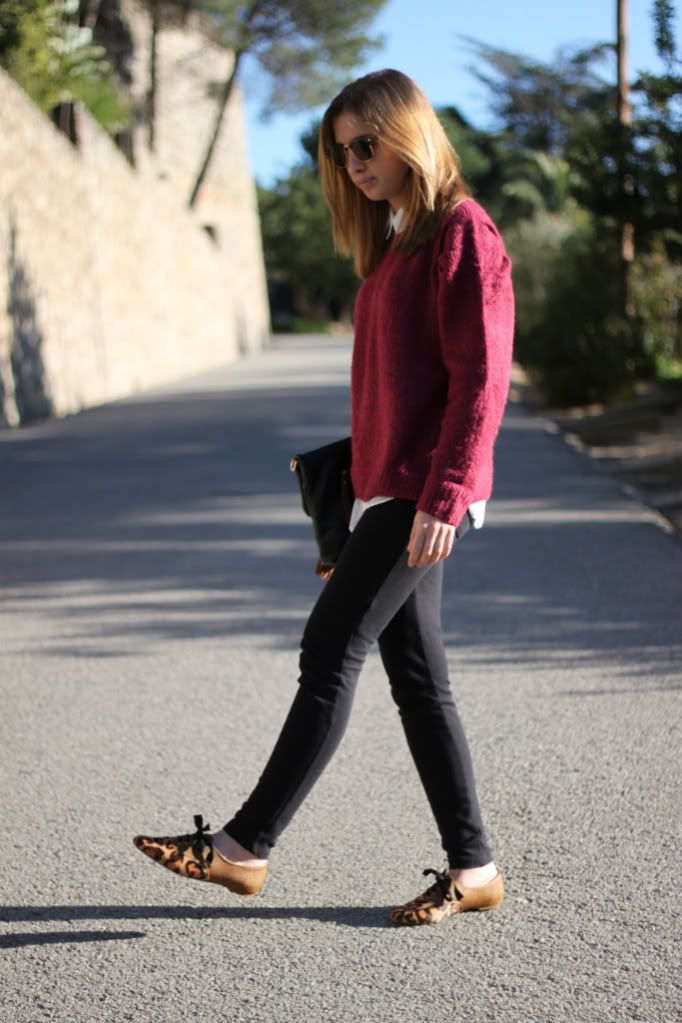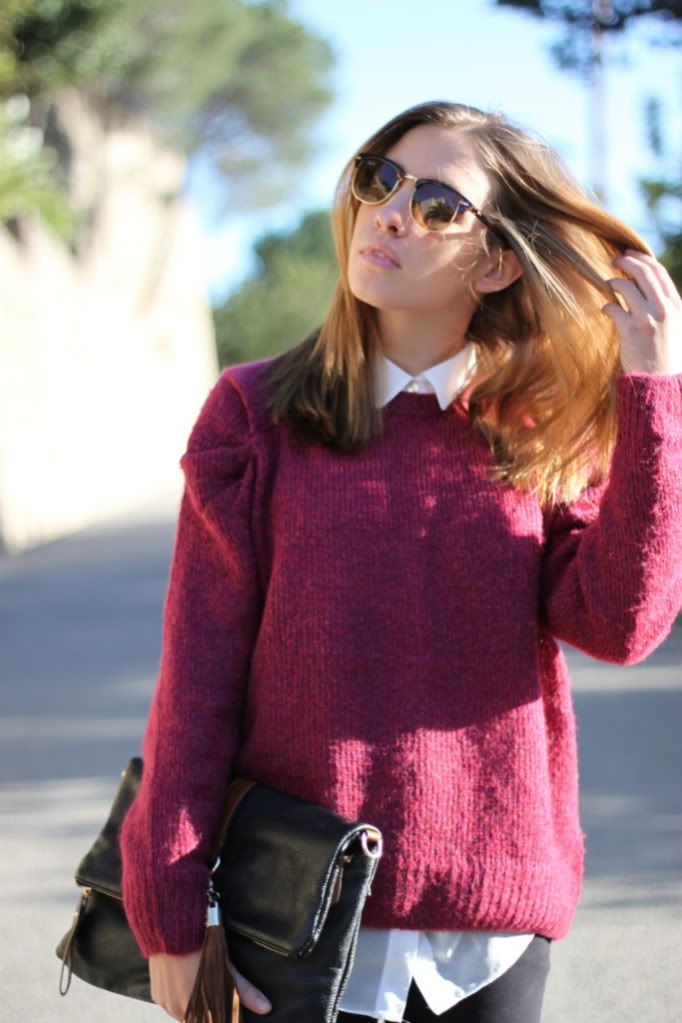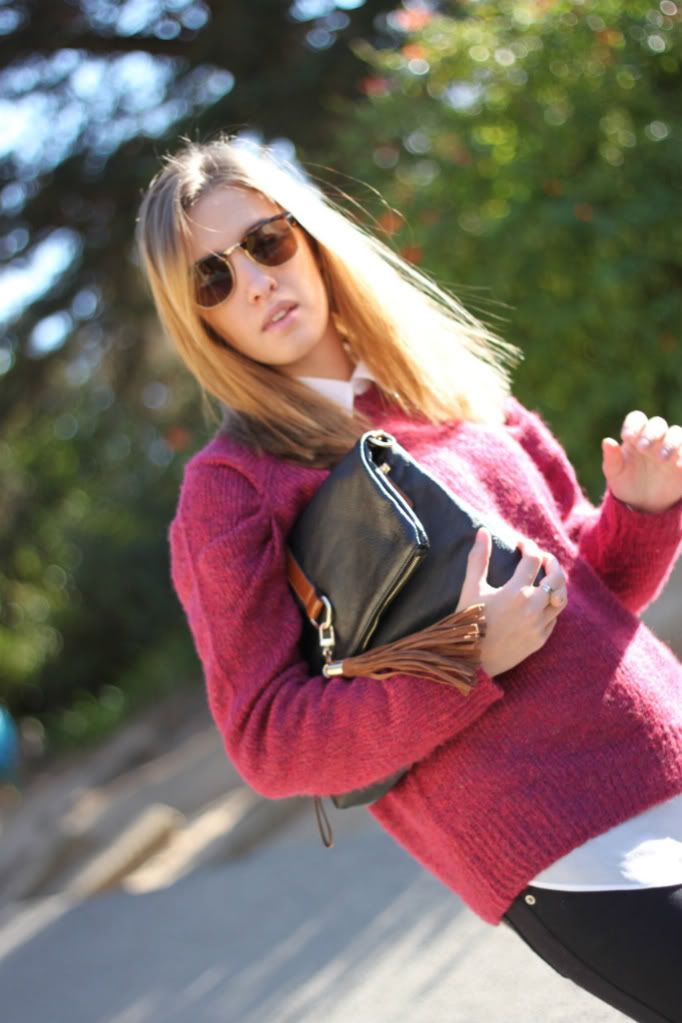 Comienza mi última semana de universidad para luego dejar paso a la Navidad y a las fiestas familiares, y no puedo tener más ganas! ya tenéis pensados los looks para estas fiestas? quiero ideas!
Volviendo al look, he optado por usar un jersey color burdeos, una camisa blanca y unos pantalones muy cómodos añadiendo un toque felino con unos Oxford.
My last week of university is around the corner and I can't be happier since I love Christmas and everything related with it. Have you already thought about your outfits for these days? I want to hear ideas from you!
Going back to my look, this time I have used a burgundy pull, a white shirt and a comfy pants giving to the look a touch with my leopard Oxford.
.jersey/pull: primark
.camisa/shirt: primark
.pantalones/pants: zara
.zapatos/shoes: bimba&lola
.bolso/bag: parfois