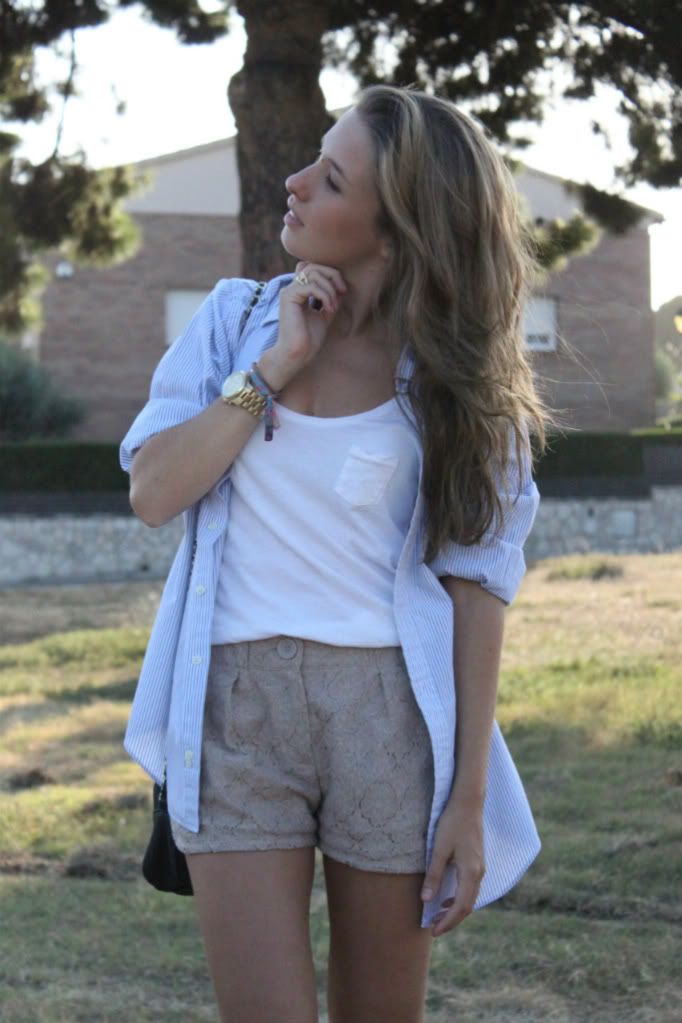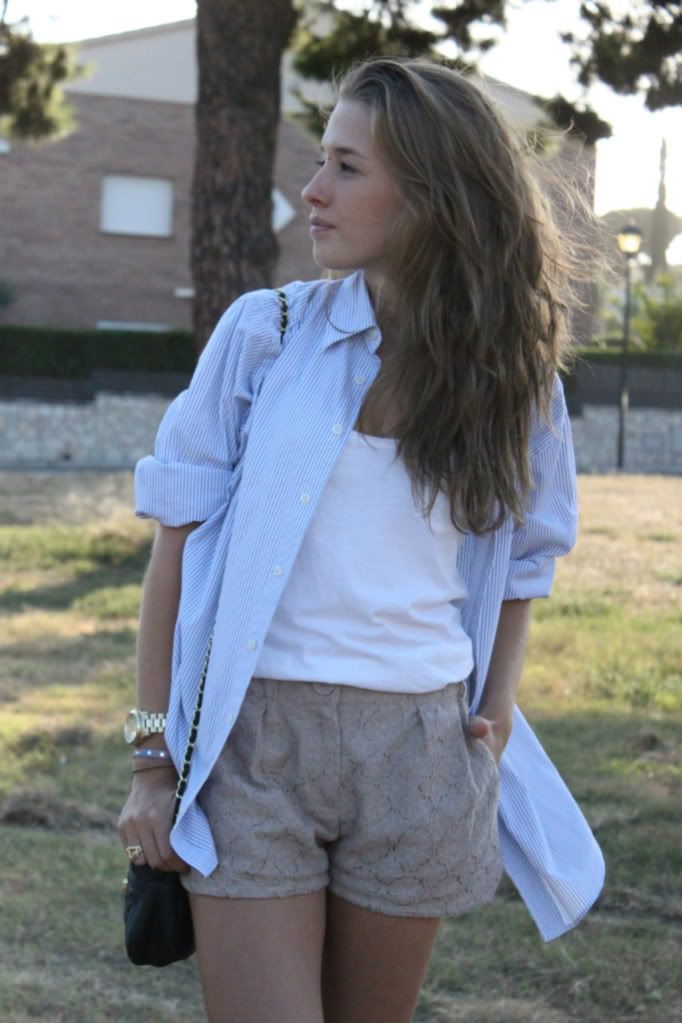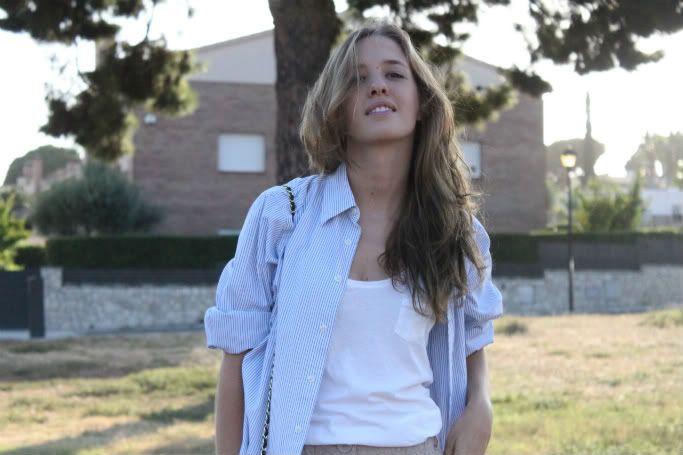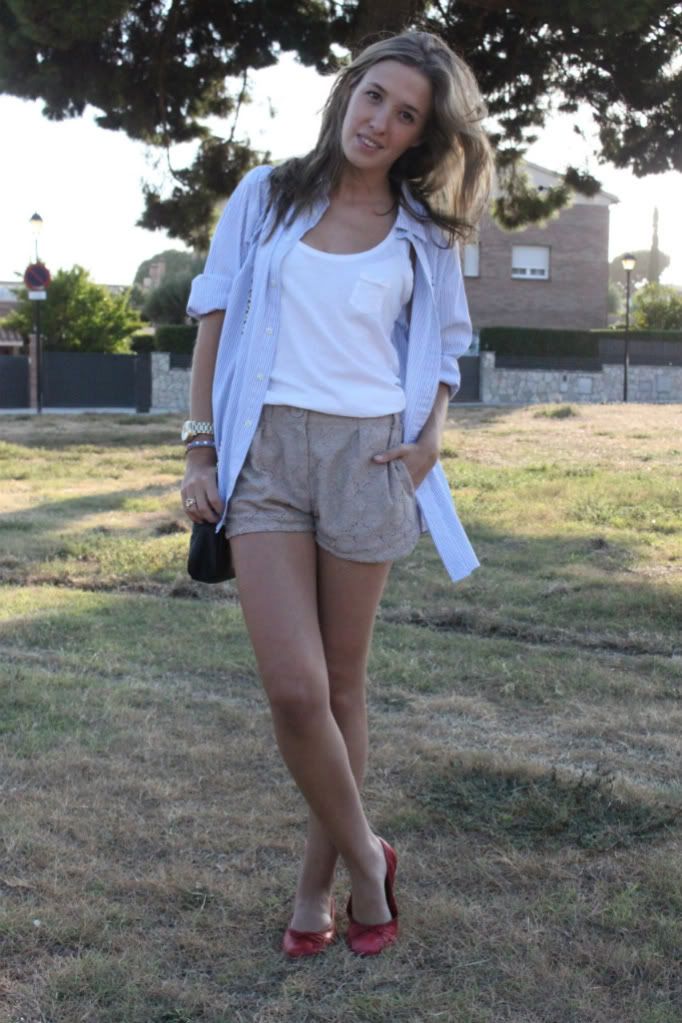 Todavía no lo había dicho pero soy muy fan de las camisas: a cuadros, rayas, lisas, estampadas, femeninas, masculinas, cortas o bien largas... me encantan! y son mi perdición en muchos días, sobretodo en los que busco comodidad y no complicarme demasiado. Para esta ocasión he usado una que me dio mi novio no hace mucho, la verdad es que le estoy sacando más partido yo que él!
¿Vosotras usáis camisas habitualmente o las dejáis aparcadas para situaciones más formales o para el trabajo?
Gracias por vuestros comentarios guapas! disfrutad el último día de Agosto!!
I didn't say it but I'm a big fan of using shirts: plaid, with stripes, smooth, stamped, female or male ones, shorter or more longer... I love them! and they're my perdition for so many cases when I want to feel comfy. For this occasion I have used one shirt from my boyfriend (it's mine nowadays :D) and I'm using it more than he used to!
Do you use shirts frequently or do you use them for more formal occasions or to go to the office?
Thank's for your comments! enjoy the last day of August!!
Camisa/shirt: Ralph Laurent
Camiseta/t-shirt: Massimo Dutti
Shorts: Mango
Bailarinas/ballerinas: Hispanitas
Bolso/bag: Primark