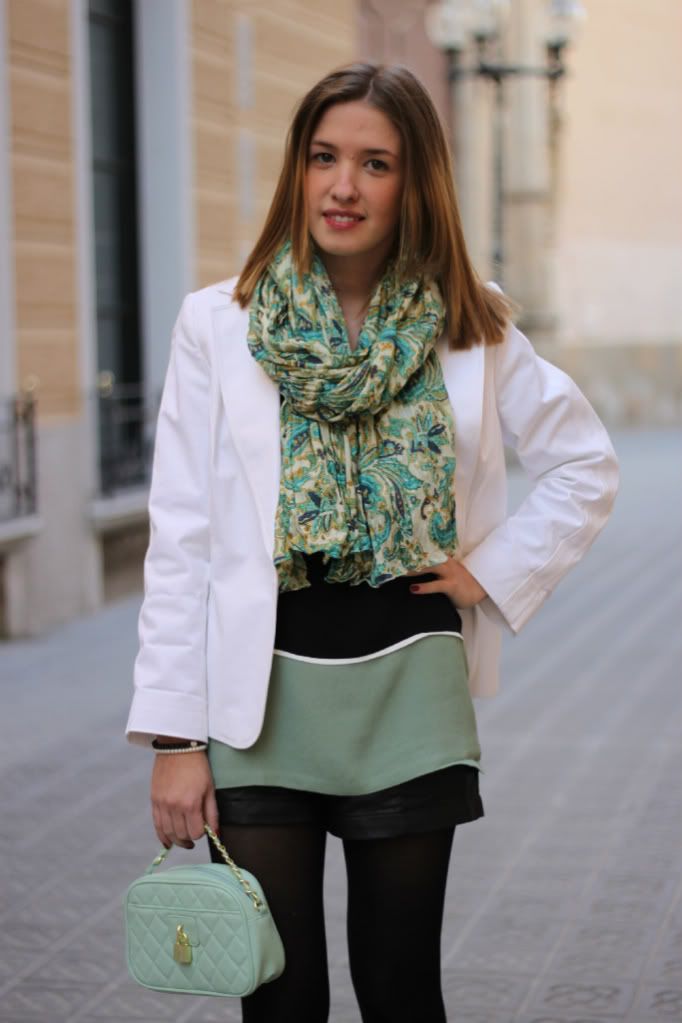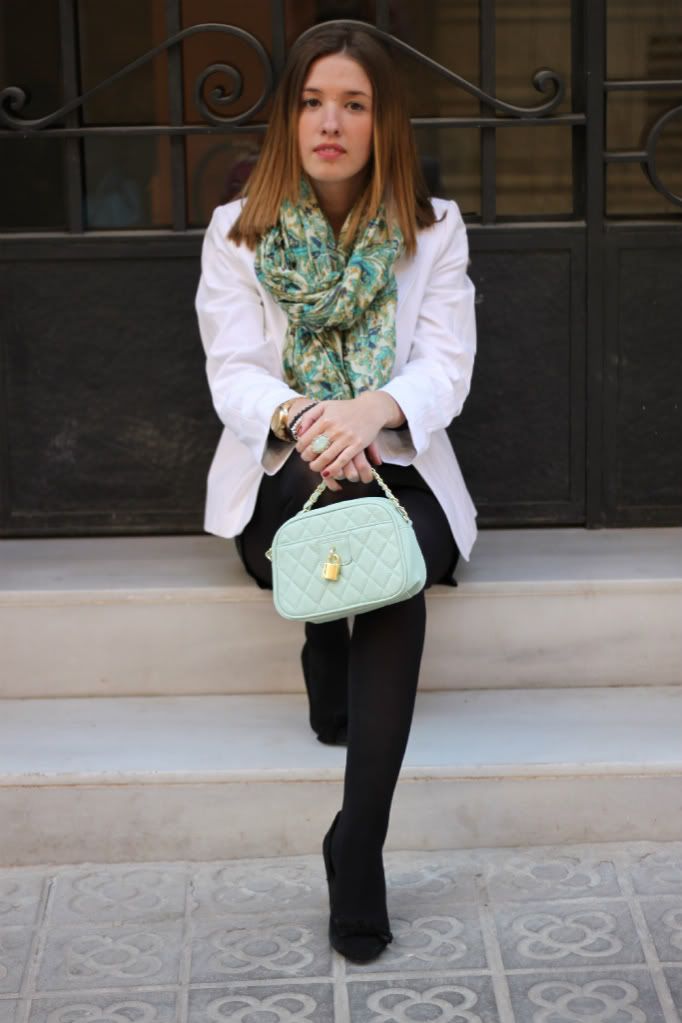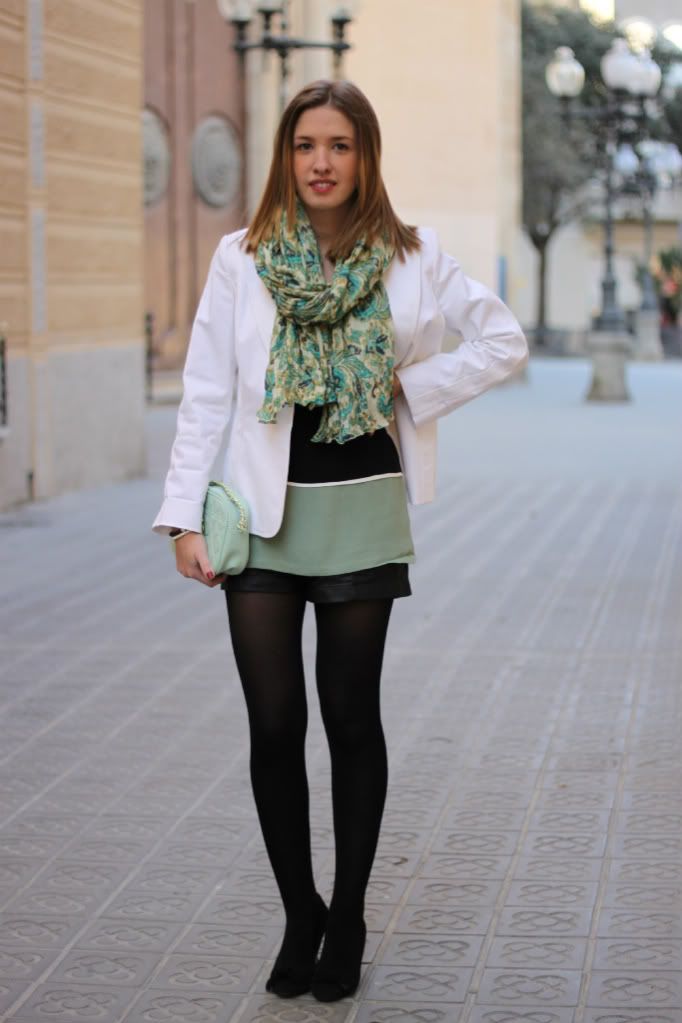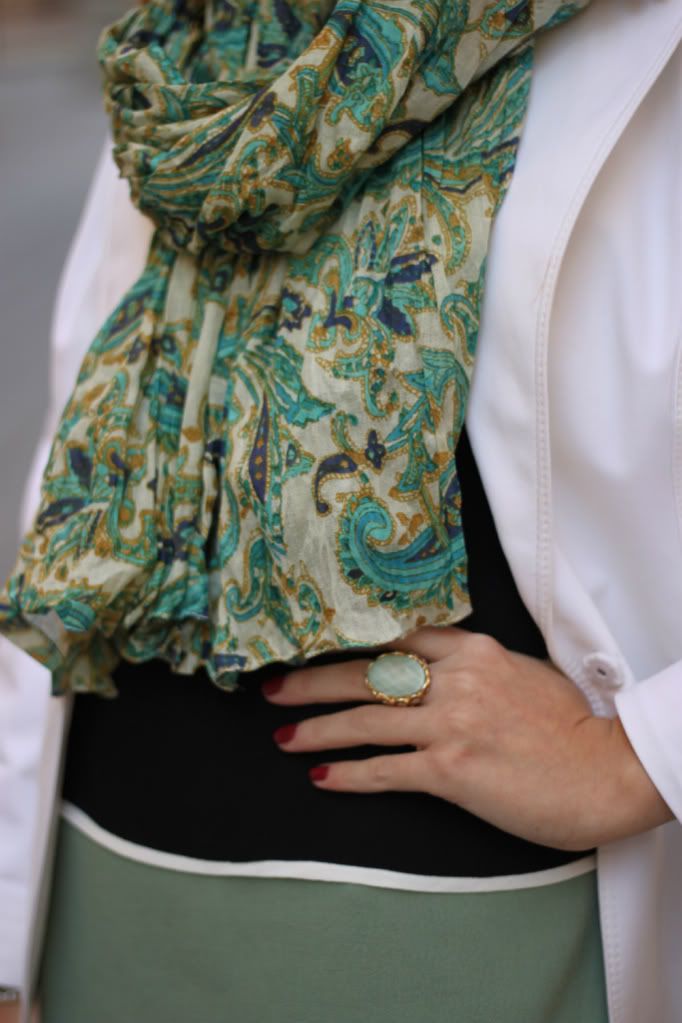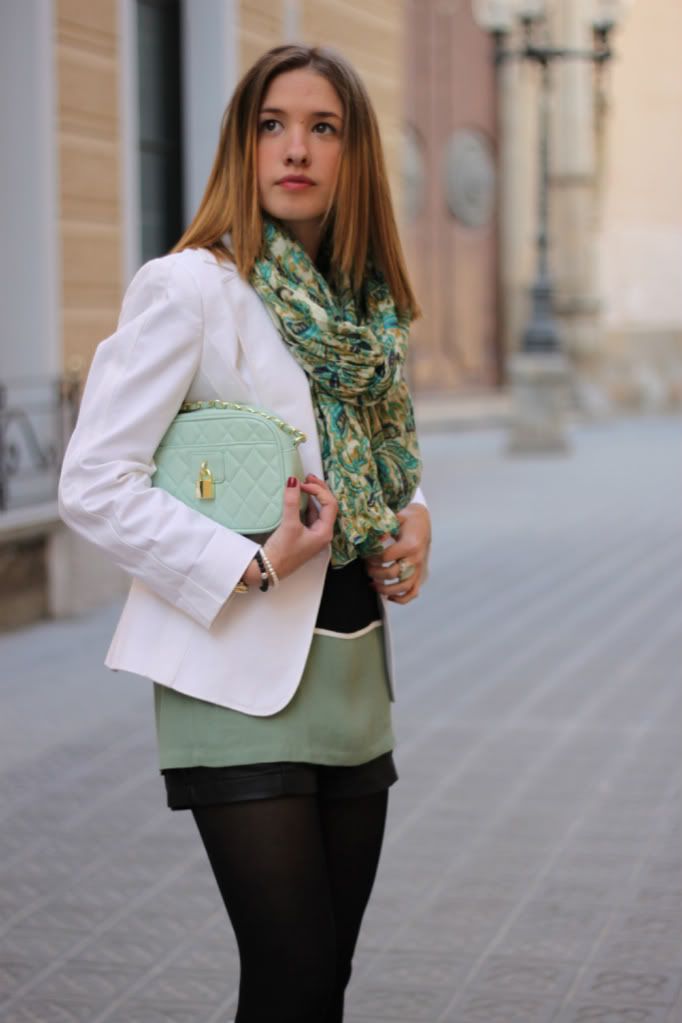 Blazer/americana: Zara, Blouse/blusa: La Maison d'Elise, Pants/pantalones: H&M, Scarf/pañuelo: La Maison d'Elise, Bag/bolso: Primark, Ring/anillo: H&M Shoes/Zapatos: Zara
El color menta es uno de los que viene pisando fuerte esta primavera y personalmente me gusta mucho, es dulce y muy combinable. Para darle estreno me decidí por esta blusa bicolor y un bolso en el mismo tono junto con una americana blanca y prendas negras. ¿Os gusta este color o preferís otras tonalidades pastel?
Mint is a must this season and I personally love it, it's sweet and you can use it with a lot of different shades. This time I've mixed it with black and white and I'm happy with the result. What do you think about this color?