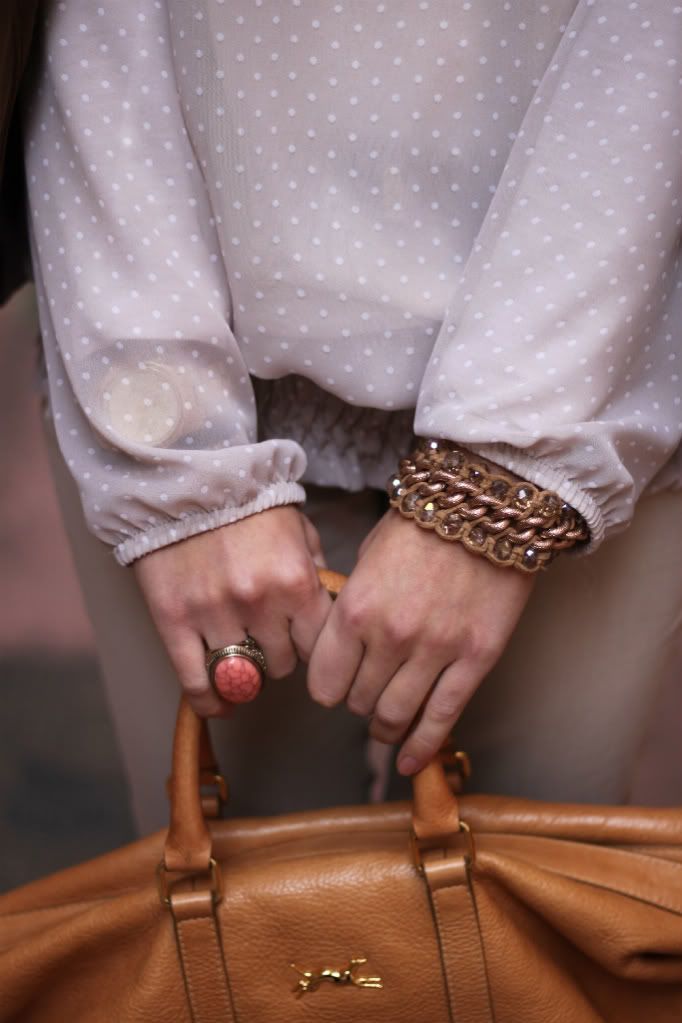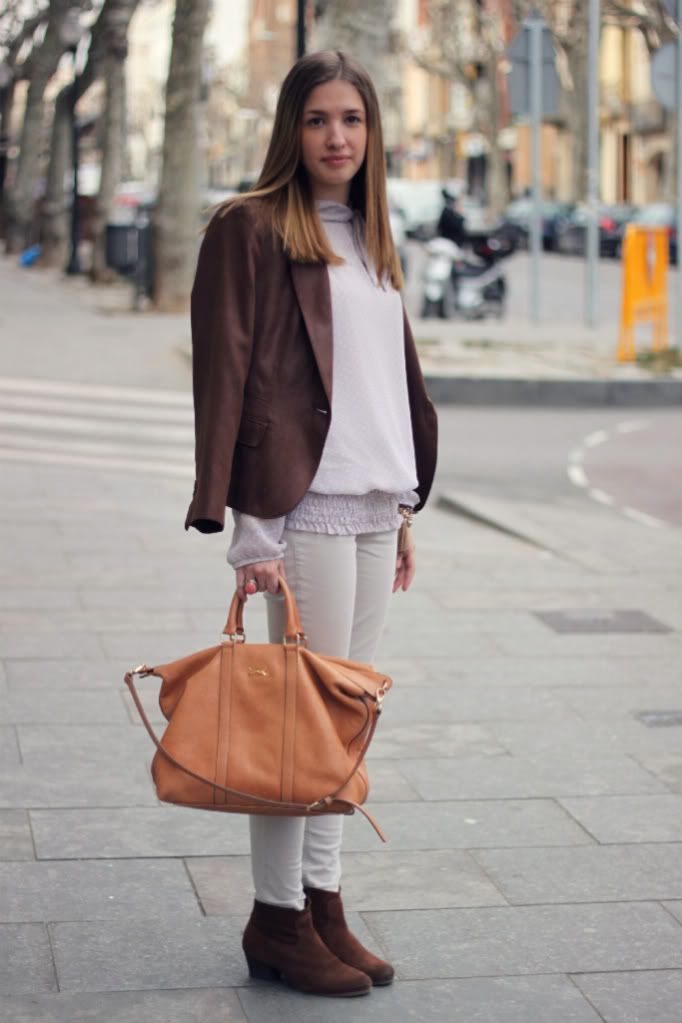 Hoy os quiero hablar sobre una tienda que me gusta mucho en la que podéis encontrar piezas realmente especiales y únicas, de esas que sólo verás en tu armario y no en el de 10.000 mujeres más. Se trata de
La Maison d'Elise
, una tienda con aires románticos y muy femenina. Podéis echar un vistazo en su página de
facebook
donde podréis ver artículos de la nueva temporada y realizar pedidos si lo deseáis :) Yo hoy os muestro esta blusa de lunares y la pulsera que veis en una de las fotos! Espero que os guste.
Pd. Muchas gracias por vuestras felicitaciones, sois estupendas.
Today an outfit using neutral colors, I'm in love with this type of pieces and colours. Yesterday I went shopping and I loved everything from this spring/summer season, pastels are so cool! Do you like them?