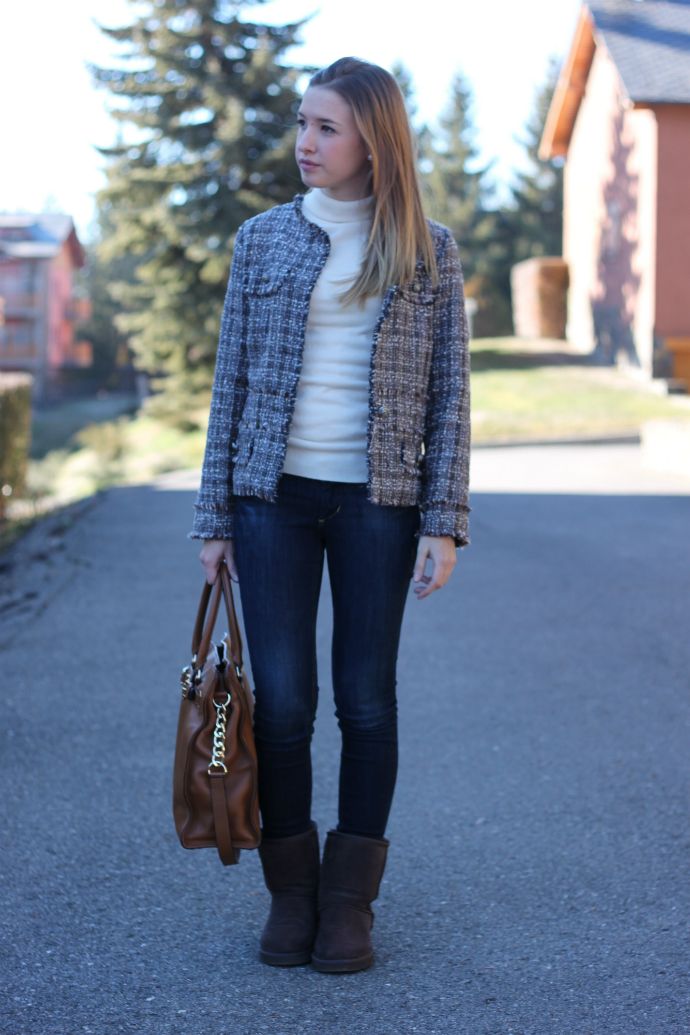 Jacket/chaqueta: Lamaisondelise, Jeans/tejanos: Stradivarius, Sweater/jersey: Primark, Bag/bolso: Michael Kors, Shoes/zapatos: UGG
Siempre que voy a los pirineos, mi primera preocupación es ir abrigada y cómoda, por ello casi siempre me llevo las botas UGG. He de reconocer que les tenía un poco de manía hace cosa de dos años, pero con el tiempo me han ido gustando hasta tal punto de que es mi calzado favorito cuando no tengo ganas de complicarme la vida y lo único que quiero es ir cómoda. Hace meses que me he encaprichado con las Bailey Button, ¿me resistiré?
When I go to the mountains, my priority is to be warm and comfy, that's why I always take my UGG boots with me. I've to admit that two years ago I didn't like them, but little by little they have become a must for me, specially when I don't want to think a lot what to wear. Now I'm getting obsessed with
Bailey Button ones, will I resist buying them?