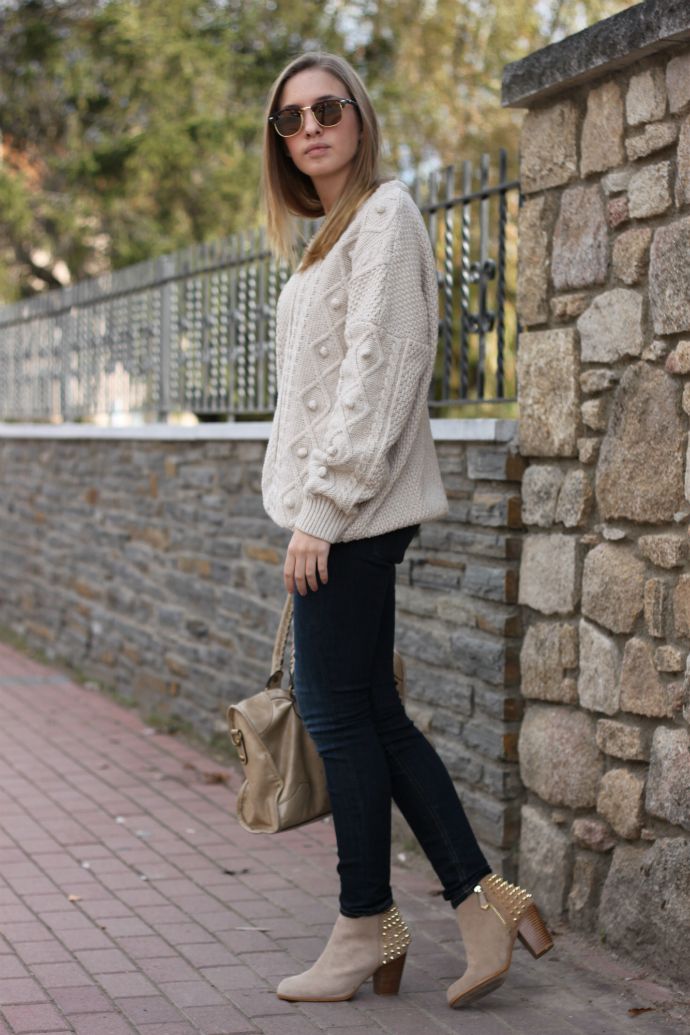 Sweater/jersey:
Milanoo
, Jeans:
H&M
, Sunglasses/gafas de sol:
RayBan
, Necklace/collar:
H&M
, Bag/bolso:
Urbaks
, Shoes/zapatos:
Zara
, Watch/reloj:
Michael Kors
El color crema es uno de los que más me gusta mezclar en invierno con tonalidades oscuras: suaviza los looks, da luz y se puede mezclar fácilmente. Para el look de hoy decidí llevar mi nuevo jersey de lana, botines con tachuelas doradas y bolso estilo Balenciaga. De momento me resisto a salir con abrigo en las fotos, pero parece que mañana llega el frío... tocará abrigarse :) xx
Cream is a color which I really like wearing on winter: it's soft, it gives a touch of light to the look and we can combine it with everything. For today's look I decided to wear my new knitted sweater from Milanoo which is really soft and comfy, booties with golden tacks and a bag similar to a Balenciaga one. I resist to wear coats on the photos, but it seems like tomorrow winter is coming to town... it's time to wrap ourselves!